Room Arranger
Design your room, office, apartment
or house, plan gardens, and more...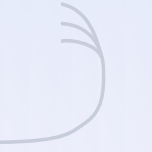 Design your room, office, apartment
or house, plan gardens, and more...
Version 9 - Coming Soon - Try It Now
Annotations, ceiling color, base and crown moldings. You can set the thickness of frames around pictures, windows and doors. There can be groups within groups, and you can password-protect the grouped object.
Full list
Please report any bugs you find. To be released at the end of August.

Room Arranger is 3D room / apartment / floor planner with simple user interface. Once you get the basics, you can draw whatever you imagine. While having wide library of objects, you can easily
create your own
piece of furniture.

Room Arranger can show your project in 3D. It uses VRML standard for it. So you can put interactive 3D scene on your web.

Program runs on iPad, Mac and PCs with Linux and Windows XP, Vista, 7, 8 and 10.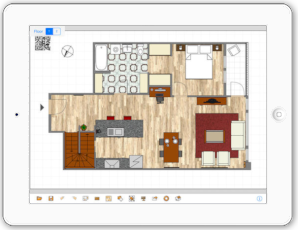 Windows, Mac: Room Arranger is shareware. It is distributed free of charge. You are free to evaluate the application for 30 days, then you are required to register.

iPad: the app is free to install. The ability to Save projects is locked and you can purchase it when you are satisfied with the app. You can sync your projects with your PC via Dropbox.

"Fantastic! A Professional level program at shareware cost."
Customize

Everybody needs something different. Every piece of equipment is special.

We are not able to put everything into Room Arranger. But you can quickly and easily design all your special objects on your own in it. Some contributed to our On-line object library and shared their work.
The program can also be used in the variety of other areas - garden architecture, housing development (houses as objects), webdesign...

Maybe you will find more inspiration in the Gallery of works created by users.
(Objects courtesy of wc, tryoruda and gerrit)
What's New
Highlights for version 8:
Terrain editor
Sun shadow accoring to compass, position on Earth, date and time
Browse project files while seeing thumbnails
Billboard object: rotates towards you in 3D - useful for trees and bushes (as texture)
Skybox (texture for sky / background in 3D)
Touch mode for Windows tablets and notebooks
For professionals:
Automatic black & white drawing
Read more about all features...
For the entire list of release notes, see What's New file
Additional Services
Floor plan drawing

We can start new Room Arranger project, filled with the walls only, based on the provided image / PDF with dimensions for you. Prices depend on the plan complexity, around $25 per typical 6-room appartment.

Training

Author of the software will personally teach you how to get maximum from Room Arranger.
Available in Prague, Czech Republic only.
Please contact us to arrange details.
Updates needed in translations:
Belarus, Greek, Hebrew, Indonesian, Traditional Chinese
The software is translated into many languages, but we are still searching for new ones.
Please contact us even if you want to takeover existing translation.
Free license as a reward.
Find out what people think
about Room Arranger.